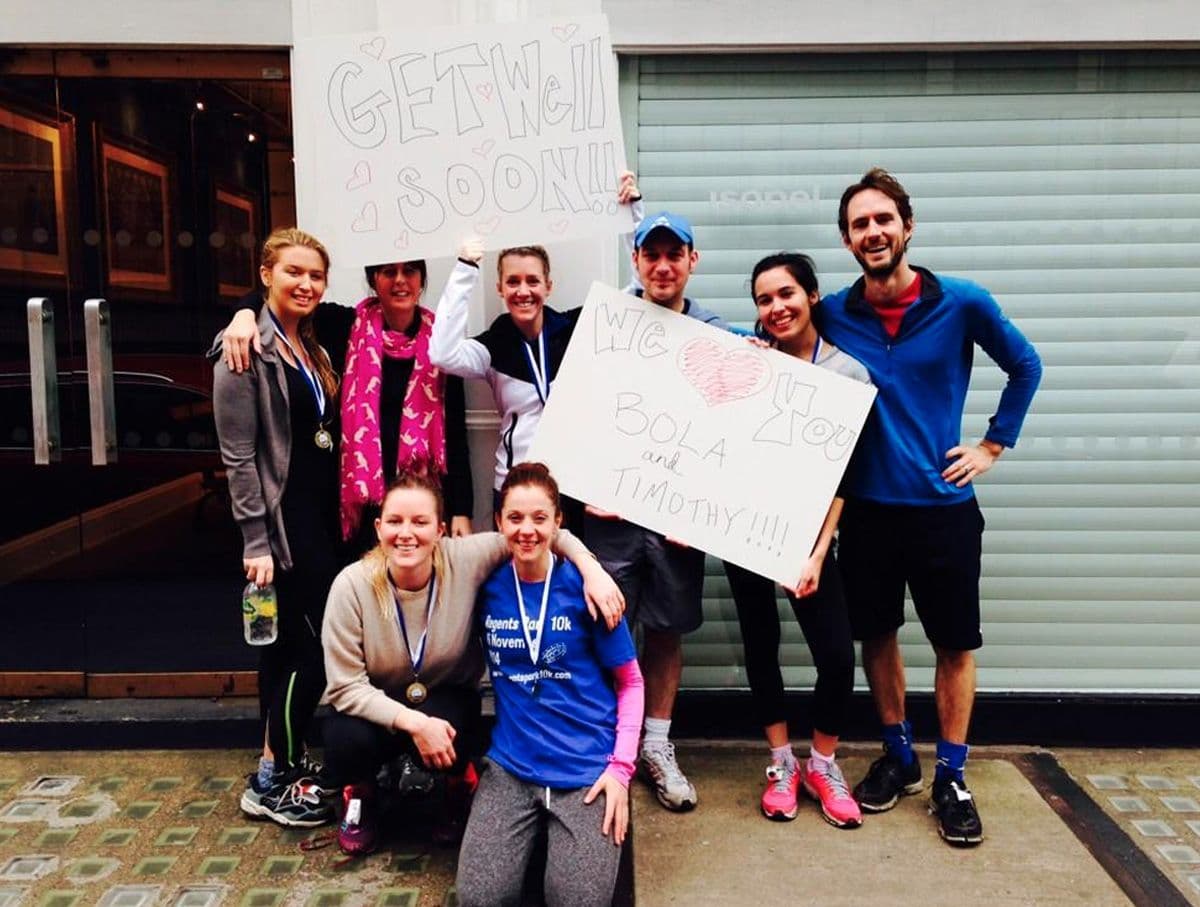 isobel Runs
10 November 2014
A colleague and friend of ours recently underwent a bone marrow transplant for her son who has been very ill.
We were all taken aback by her bravery and quick return to work, so we thought we'd fundraise to give her and her family something to look forward to.
As an agency, we're not big on running. Some of us had never run more than a mile. So running 10k around Regent's Park on a Saturday morning just seemed like the natural thing to do.
Fortunately, no one was fatally injured during the race. Planning Partner Steve Hastings was the fastest, finishing in 45 minutes and 53 seconds. And the rest of the team managed to finish the race with new personal bests all round!
Thank you very much to all of our suppliers, clients, friends and family for all their kind donations.