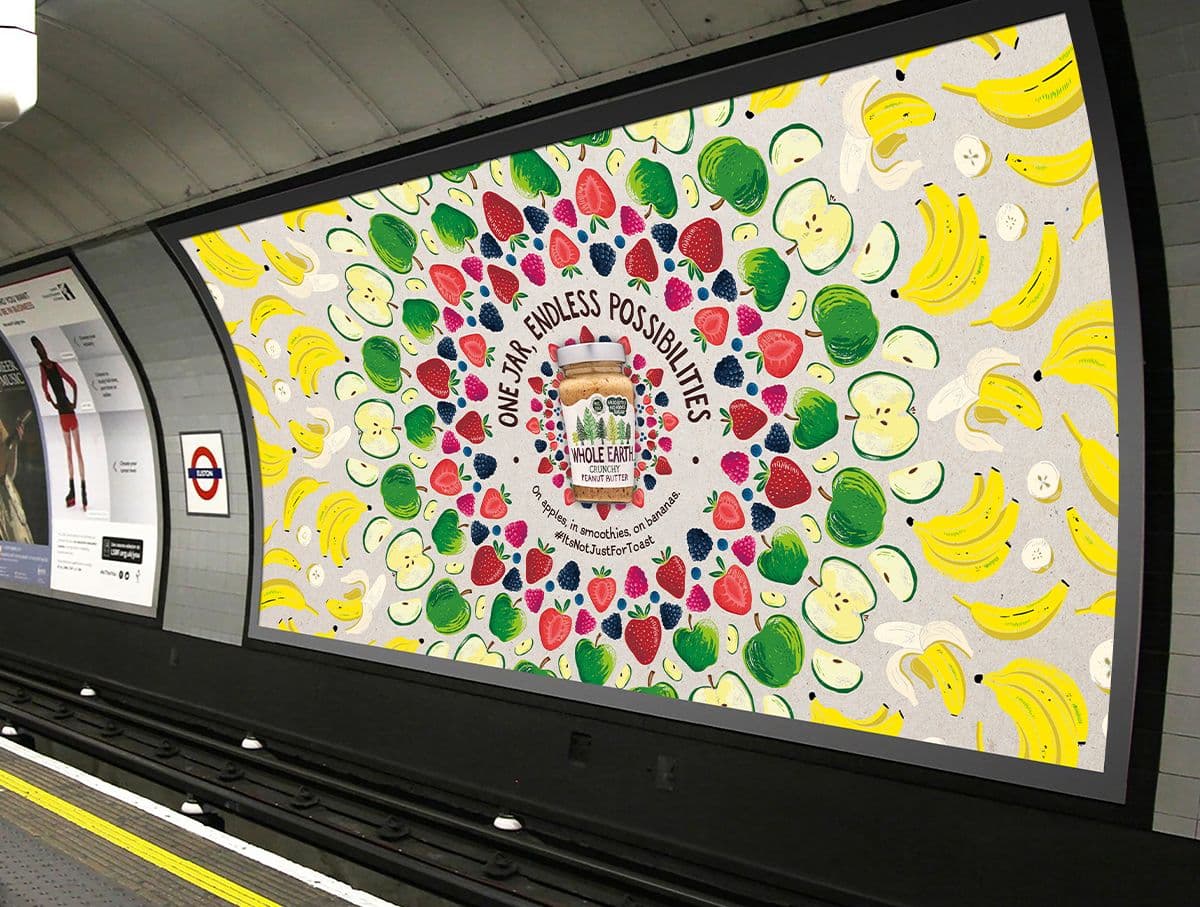 WHOLE EARTH
2 September 2019
We're rather excited to launch our first campaign for Whole Earth, the UK's no. 1 peanut butter brand.
Not enough people know about the different ways that Whole Earth can be enjoyed, so we wanted to spread the word, so to speak.
Peanut butter is not just for toast.  It's such a versatile product, and our campaign tempts people to try it on apples, in smoothies or on bananas. The kaleidoscope design of the outdoor and digital creative highlights these potential food pairings.
Bryan Martins, Marketing Director at Wessanen UK (brand owner for Whole Earth), comments: "Our vibrant and visually arresting campaign strives to capture people's attention on their daily commutes when they have more time to think about meal and snack preparation. We think the campaign beautifully captures the brand's personality and are confident it will make people think differently about peanut butter."
So go on, get creative with peanut butter.
And you can also read about the campaign on Marcomm News , Fab News & Natural Products .