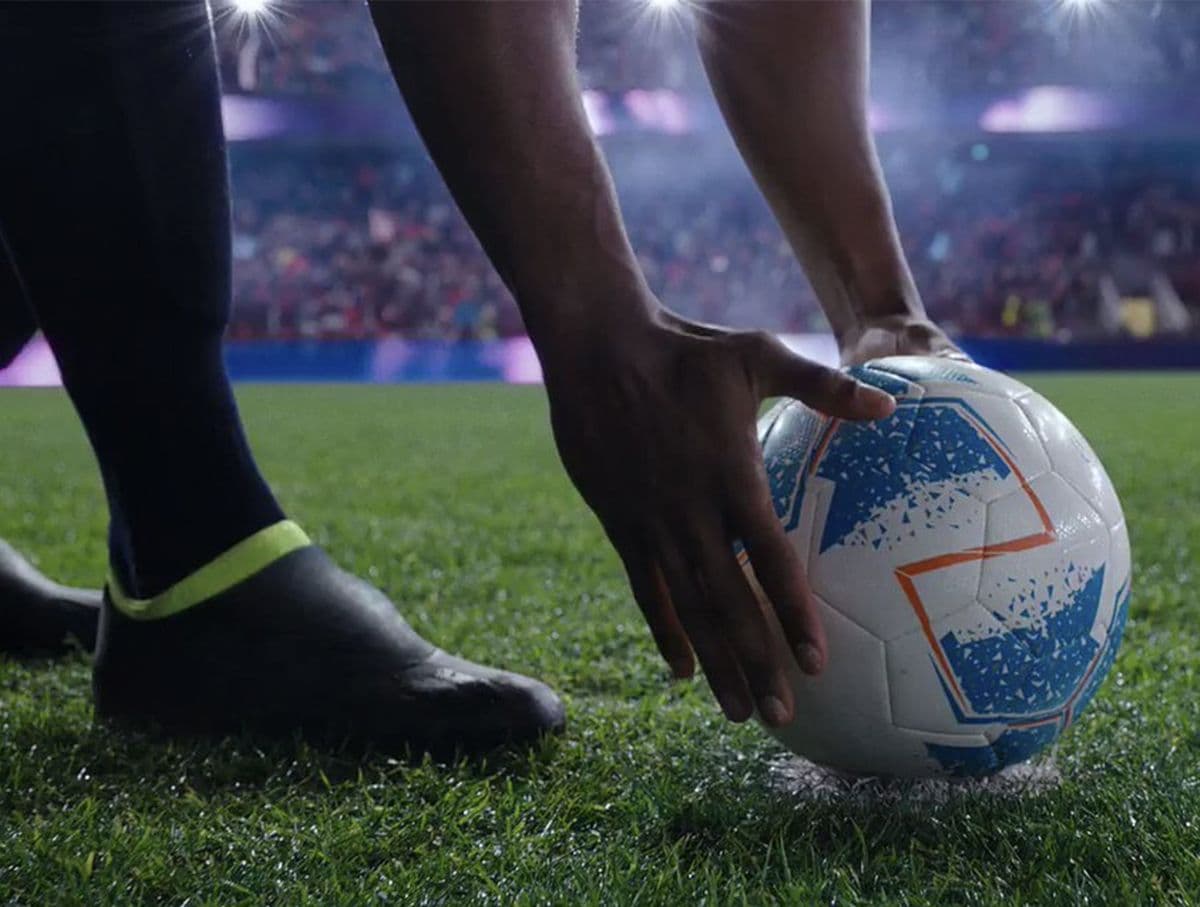 ROB's TOP 5 SUMMER ADS
12 July 2021
Originally published by Campaign
The Thinkbox Academy will vote for the Thinkboxes Award winner from these five TV spots.
I always think of brands like I think of people. And, for me, people are more interesting when we get past the rational, what they do, where they live, and into the emotional stuff –  what they like, what makes them happy or sad. How they feel about stuff.  I think of brands in the same way, and TV advertising sits at the top of the food chain for expressing the emotions around a brand. Let's get past the rational blah, blah and into the lovely human stuff that truly interests us all. The following shortlisted ads do this very well.
The Ladbrokes ad features the moment around a penalty. The tension is expressed through not just one drummer, but an army of drummers, a nation of drummers. In sync. This ad lands it on production quality, on direction, on sound design. Does it land it on emotion? I'll let you decide.
The Guinness ad shows filmic images of black and white objects in lockdown Britain, coming together and hinting at the iconic glass and beer, to the track "Always on my mind" sung by Jack Savoretti. It builds to a finale where we see friends enjoying pints of very much missed Guinness. Followed by the line: "Good things come to those who wait". Gets me on an emotional level and I don't even drink.
The HSBC ad has a good bit of rationale behind it. The vicious circle that if you are homeless, without an address, you can't get a bank account and, without a bank account, you can't get a job, and you can't get a bank account unless you have an address. Or something along those lines. The juicy bit of this is expressed emotionally, quite literally how the vicious circle feels. Mix that with the "Dogville" set and it makes for something quite emotional.
The KFC ad bravely leaves behind the "what makes our chicken great" story and celebrates the relationship that KFC has with its tribe and fans. The little obsessive behaviours we all recognise when it comes to the love affair we have with KFC. I like it as it presents what could be considered quite an arrogant view, but it pulls it off with the end line "we love you too" and somehow comes across as humble.
I get the sentiment, I get the emotion and I'm left with a warm feeling of inclusivity which I didn't have for EA before.
So come on, pour your hearts out. It's much more fun.
1.EA Sports FIFA21 "Inspiring the next generation of footballers"
We follow a player of the Midnight Ramadan League, a real grassroots football team, and get an insight into his life and how he (and, by association, EA Sports FIFA21) are helping break down the barriers and stigma that have held back generations of British Asians in professional football. Professional Leicester player Hamza Choudhury makes a motivational appearance too – at just the right time.
As tik followed tok in the countdown to pubs re-opening, so this ad stoked the anticipation with a cheeky nod to the Guinness pint's recognisable silhouette. Because, when you really miss something, you start to see it everywhere. And what better time to resurrect the line: "Good things come to those who wait"?
3. HSBC UK "Vicious Circle"
The vicious circularity of the lose-lose situation of financial exclusion that homeless people can find themselves in is played out here in stark relentlessness. Until HSBC UK and charities like Shelter offer  a bank account and an address for the necessary  paperwork respectively and our homeless woman is able to walk off, head held high.
4. KFC "Love You Too"
The nation's love for KFC's 11 secret herbs and spices comes in many forms – sometimes extreme – and here we see a fair few of them, from KFC-themed weddings to colonel tattoos. The ad is a boisterous celebration of that fried-chicken love – and also an appreciation of it, ending with the line: "Love you too x".
5. Ladbrokes "Drummers"
Though we are stock-still, our hearts pound to the beat of hundreds of drummers while we await, with rising tension, as our football team takes a crucial penalty….Reflecting the unfettered excitement of the nation in the run up to the Euros, this unknowingly prophetic ad used CGI and VFX plus a cast of nearly 200 drummers in its bid to move Ladbrokes from a betting shop to an entertainment brand.
Written by Rob Fletcher.