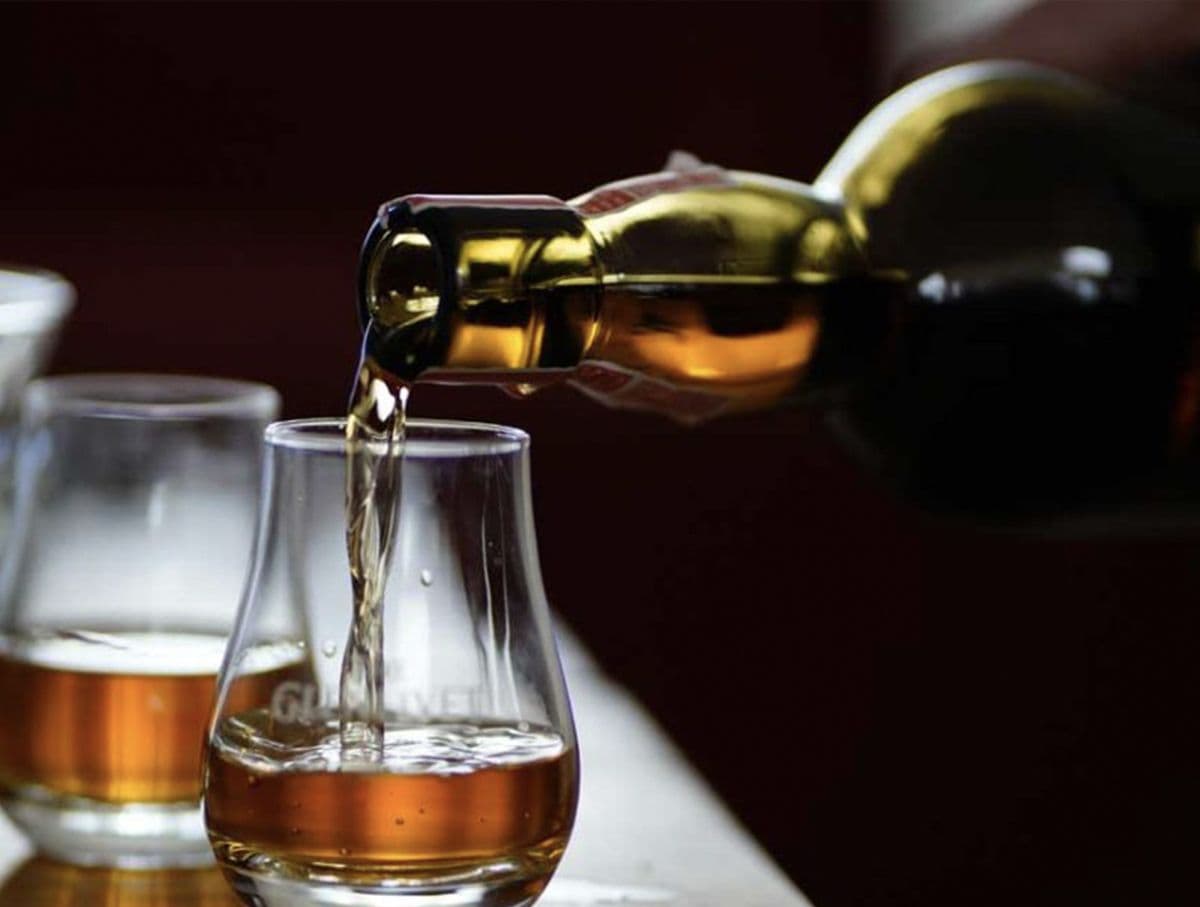 Lockdown and Alcohol
18 May 2020
Worried About Your Lockdown Alcohol Intake?
Consumer habits have changed more rapidly over the last couple of months than perhaps ever before. We're living in a new world, and we've changed the ways in which we work, socialize, buy stuff, eat, and of course… drink. And when it comes to drinking, we're hitting the booze a little more than before.
In times of crisis, Brits usually put the kettle on or head to the pub.  Talking things through over a pint is often how we manage and rationalize things.  But in lockdown, with every pub and bar closed, this obviously isn't possible.
However, this hasn't stopped us from drinking more. Alcohol sales in supermarkets and local shops rose by 22% in March, according to consumer analysts Kantar, with sales of wine, beer, and spirits topping £1.1bn in the four weeks to 22 March – an extra £199m compared to the same period in 2019. And when it comes to online shopping, Nielsen has recently reported a 291% increase in alcohol sales.
A study by Alcohol Change UK found that 21% of the UK are drinking more alcohol under lockdown than they did previously. And perhaps unsurprisingly, A recent report by Agency Spy suggested that in lockdown, it's advertising and marketing folk that are drinking the most, over any other profession.
The question is, does this matter?
Well, the World Health Organisation thinks so. They have activated a campaign to try and stop this rise, warning that alcohol can increase mental health symptoms such as depression, fear, and anxiety. It can also weaken your immune system, and so according to the WHO, booze should be avoided during this lockdown period.
Some UK Doctors have gone further and suggested that we're drinking so much alcohol during the coronavirus lockdown that a 'second health crisis' is on the way.
So, the advice is clear.  But as we all know, following it is easier said than done.  Everyone likes a reward at the end of the working day, something delicious to look forward to, and something to help you wind down.
Luckily, for those looking to follow WHO recommendations and avoid drinking alcohol, the low and no alcohol beer category has been revolutionized over the past few years, and is here to rescue you.
There is a range of new and exciting brands that specialize in these beers, and most big global beer brands have also launched new versions on their flagship beers, without the alcohol.  In fact, according to Mintel, it's the fastest-growing drinks trend in the UK – with non-alcoholic beer sales up 58% last summer and 24% of beer drinkers increasing their consumption of low or no-alcohol options in 2019.
And rather usefully, as we're all in lockdown, a good number of them will deliver direct to your door.  So, here are 5 great non-alcoholic beers to try, that will all deliver:
Coast Beer Co Hazy IPA 0.0%A lovely pale beer with a full hoppy flavour (it's dry-hopped). It has a slightly sweet taste but also a nice citrus note to it
Drop Beer Co, Yuzu Pale AleAnother dry-hopped number, this beer is bursting with fruity floral flavours, but with a maltiness to balance it out.  It's also vegan and gluten-free.
Big Drop Milk Stout 0.5%An unbelievably good non-alcoholic stout.  Lovely vanilla and coffee flavours, balanced with milk sweetness.  Delicious.
Lucky Saint Unfiltered Lager 0.5%This is a properly good lager. Being unfiltered gives it a refreshing hazy look and a nice thick head.  And it's not just a plain lager – it's got a lovely subtle fruitiness to it.
Nirvana Hoppy Pale Ale 0.5%This beer lives true to its name. It's pale, and it's certainly hoppy.  It's floral and hoppy, and just like the other 4 beers here, it will make you double-check the alcohol content.
Written by Jamie Williams and originally published on Advertising Week 360.