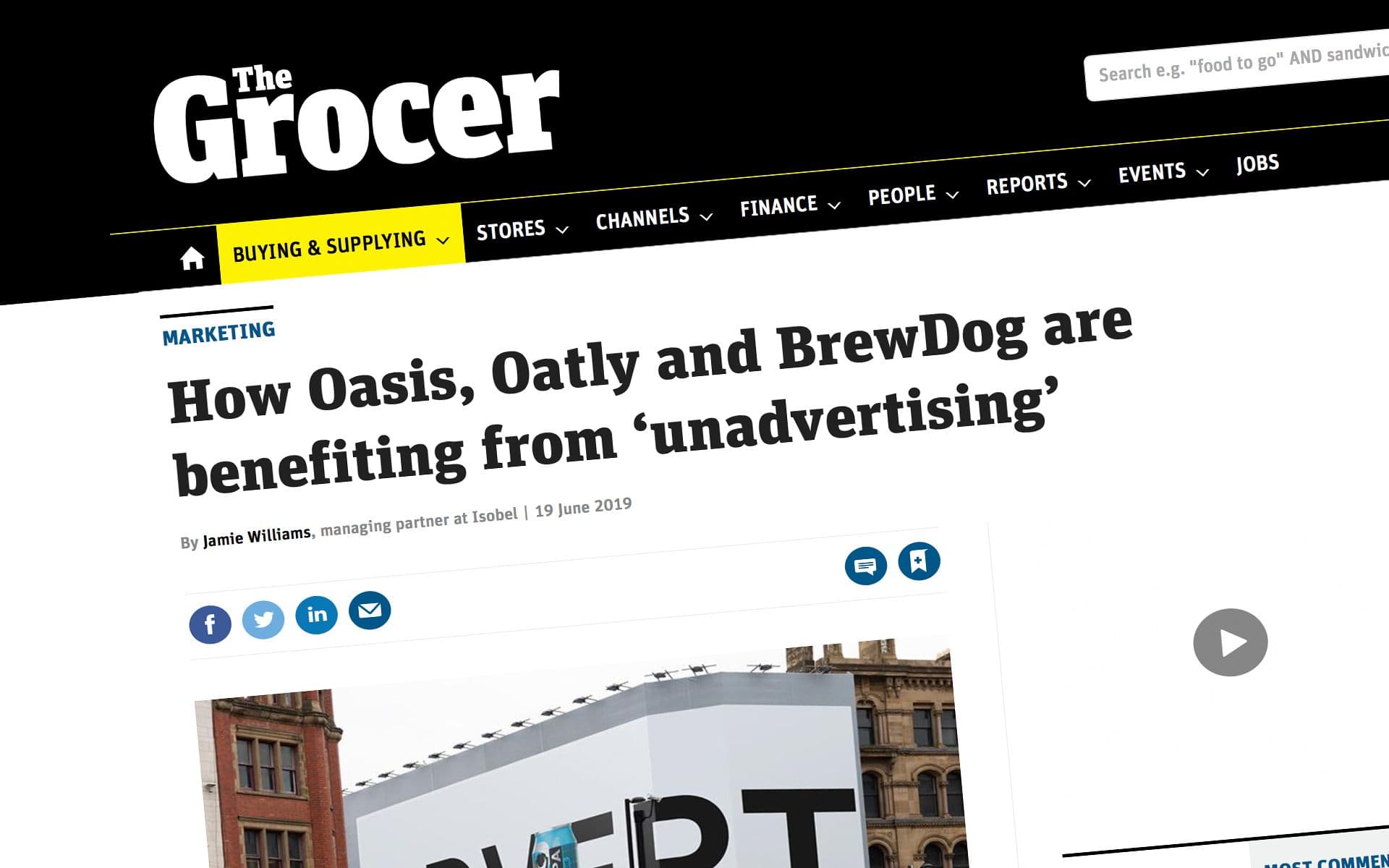 Jamie talks 'unadvertising'
19 June 2019
Jamie written an interesting article in the Grocer this week, talking about what he calls 'unadvertising'.
This trend, which seems to be on the rise, turns the honesty principle up to 11, making brands so honest about their advertising that they become borderline cynical — talking about sales targets etc.
More importantly, does it work?
Read the article here .