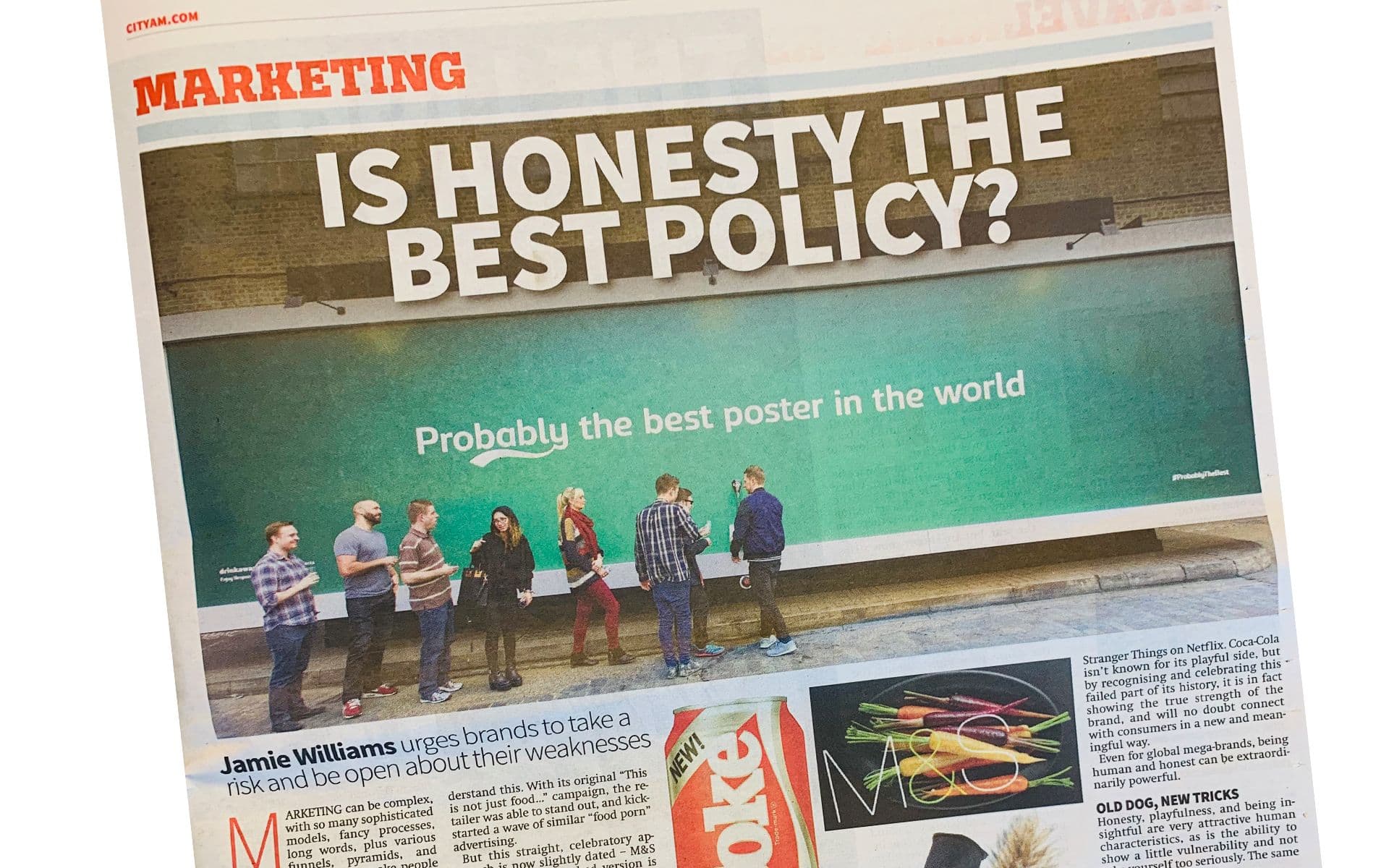 JAMIE ON HONESTY IN CITY AM
23 June 2019
Did you see Jamie in City AM this morning?
He's been talking about honesty and how brands can benefit from being a little more human, even if that means not taking themselves too seriously, and showing a little vulnerability.
If you didn't pick up a copy this morning, there's a nice little link here .