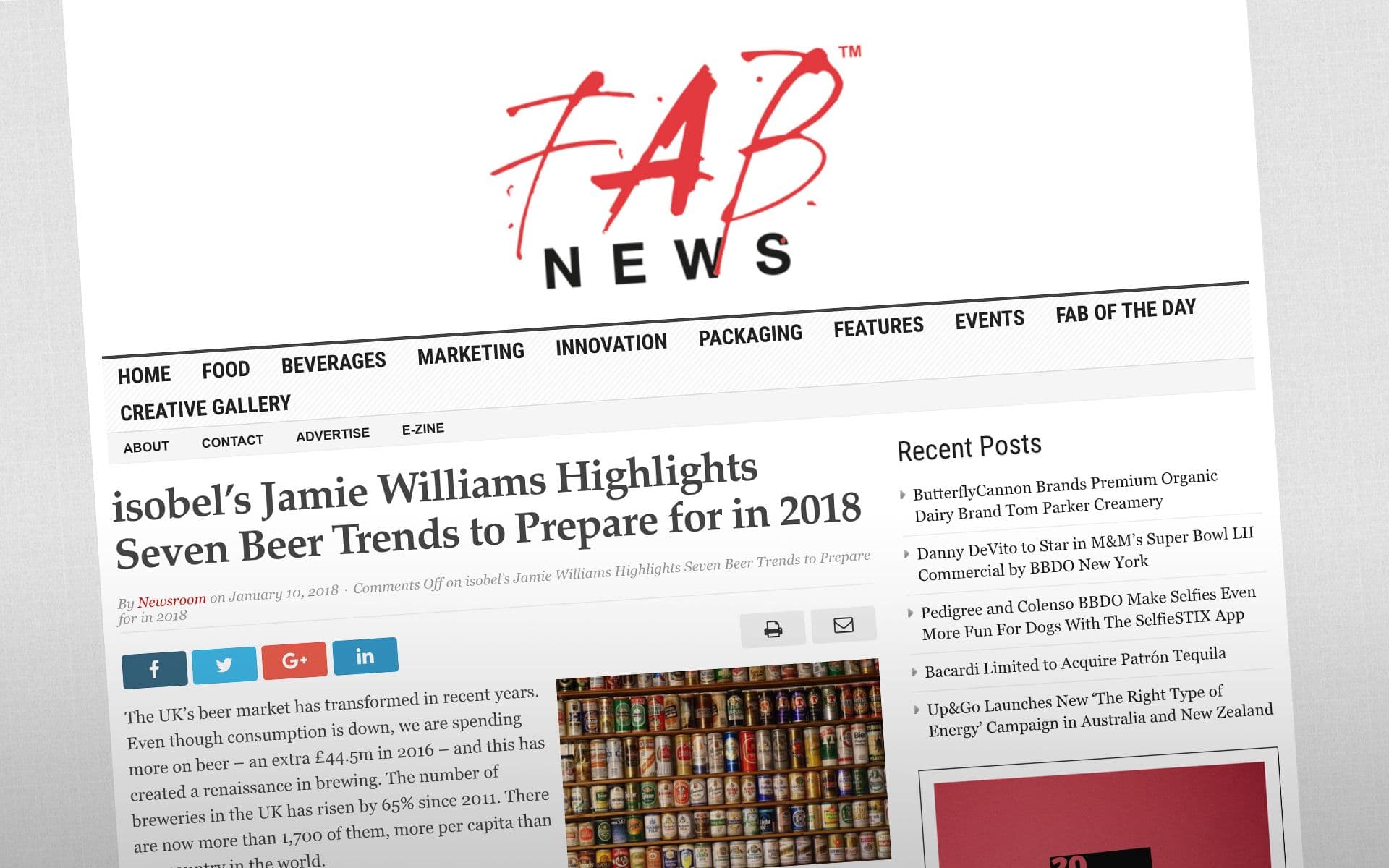 JAMIE'S 7 BEER TRENDS
10 January 2018
Isn't beer great? Everyone else seems to think so; as a nation we're drinking more of it than ever before.
We now have more breweries per capita than any other country in the world. That's a lot of beer – but there are some more interesting trends at play.
Luckily for you, Jamie has served up his knowledge in an article for FabNews. You can read it here.