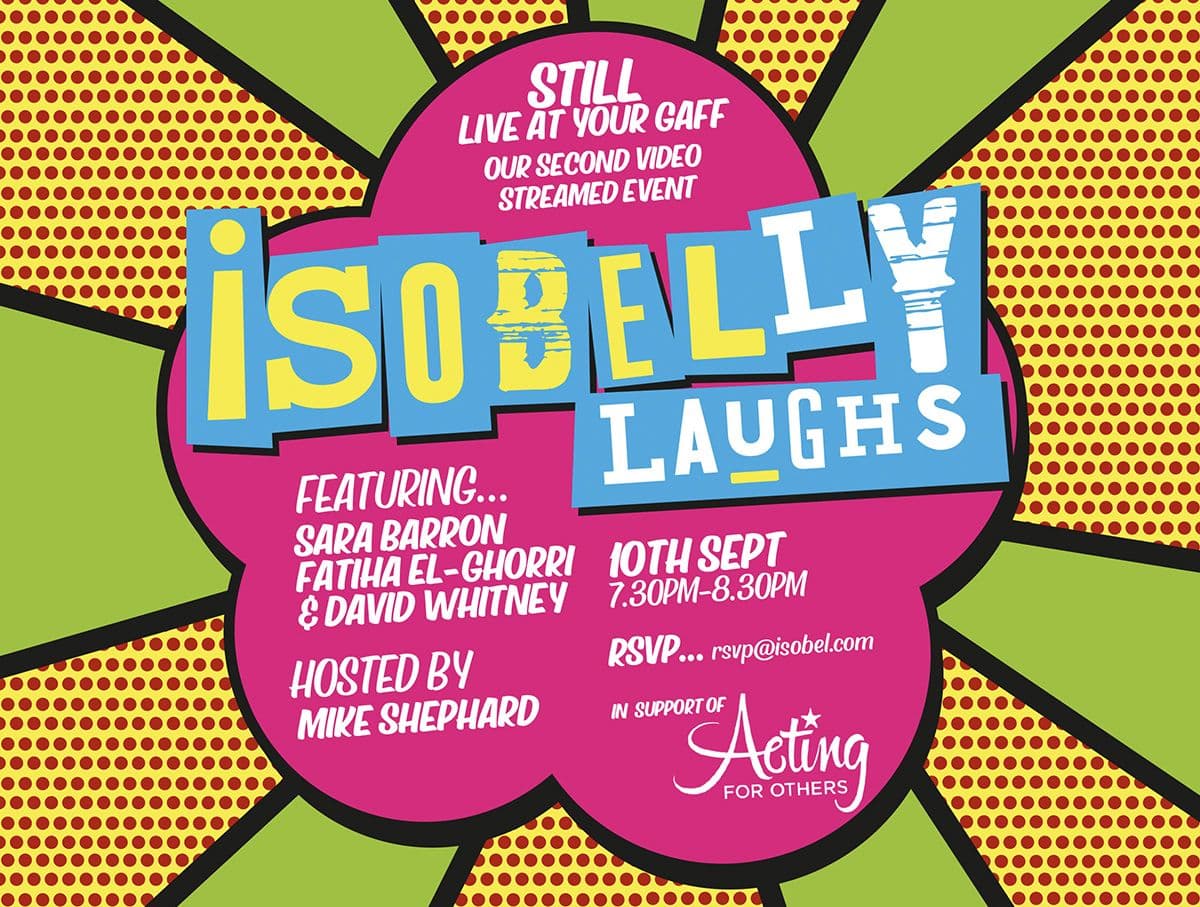 ISOBELLY LAUGHS
31 August 2020
Back by popular demand, it's time for our second live streamed isobelly laughs event.
Thursday 10th September 7.30pm – 8.30pm…and still LIVE AT YOUR GAFF.
Featuring Sara Barron, Fathia El-Ghorri, David Whitney and hosted by Mike Shephard — all in support of Acting for Others.
Invite friends.
Invite family.
Invite everyone… even people you don't like — there's zero chance of bumping into them.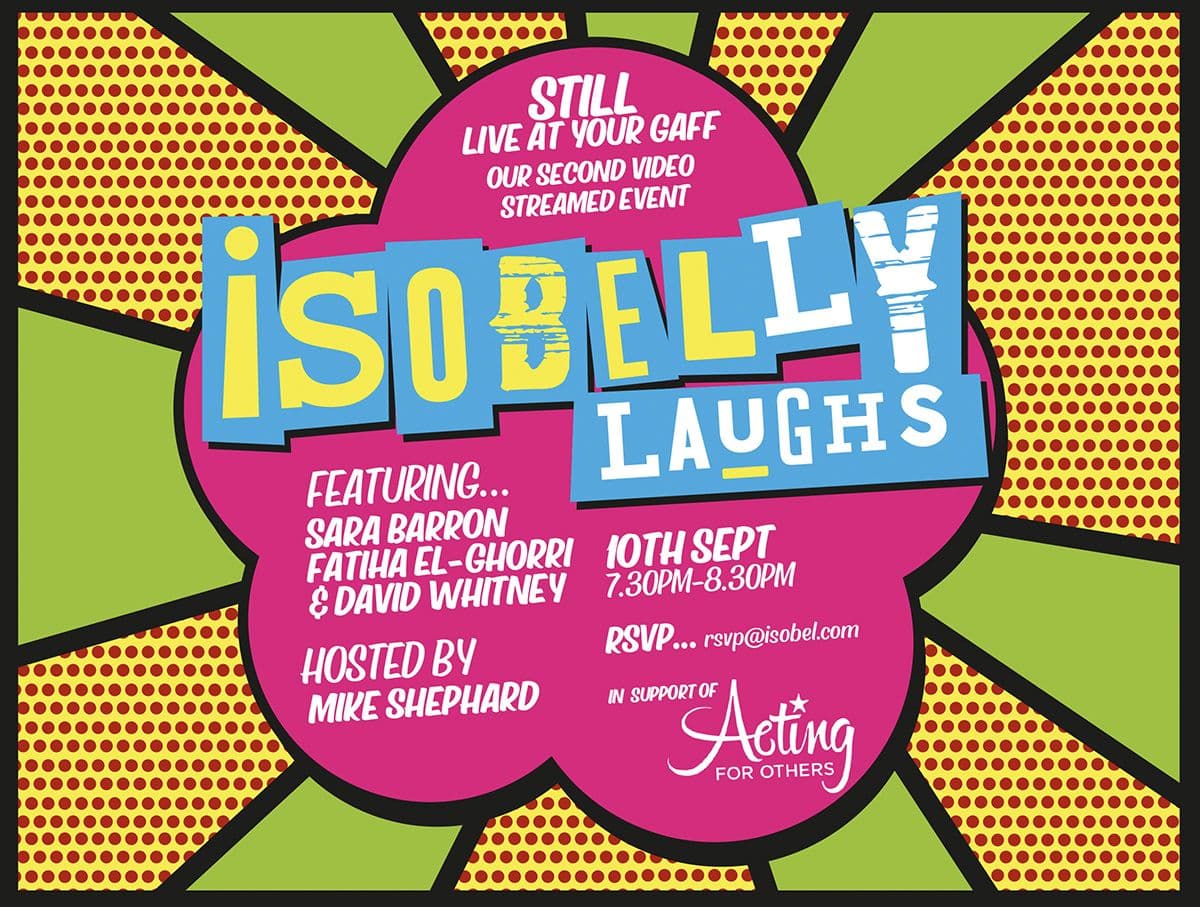 Whoever you invite, they'll need this >>>>> https://us02web.zoom.us/j/88054960707