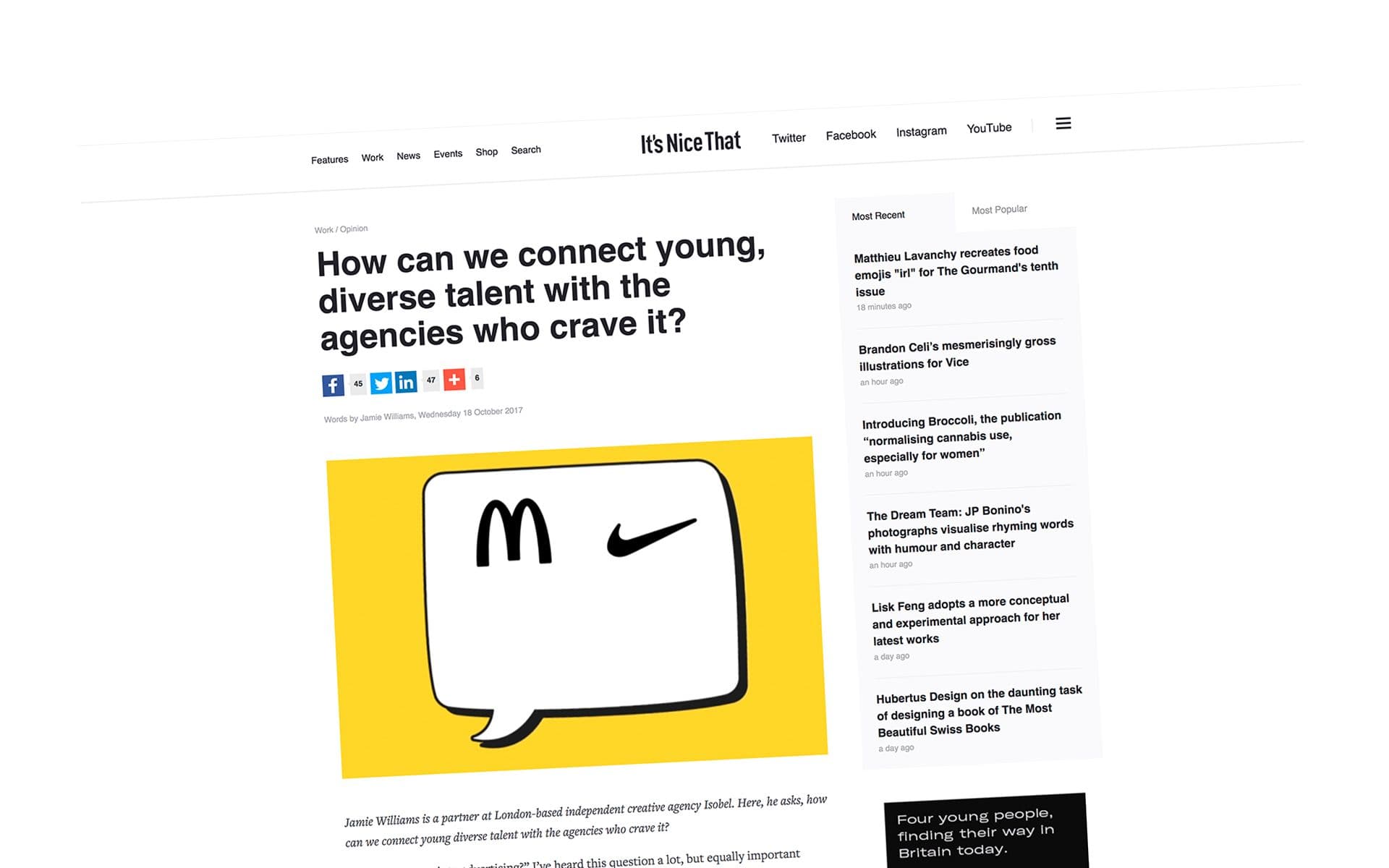 INDUSTRY ADVICE
14 November 2017
Jamie was in It's Nice That, talking about the hurdles young, diverse talent must face to get into the industry.
It's a helpful, honest piece and definitely worth a read. Especially if you, or someone you know is struggling to find their feet.
And it goes further, reaching out for suggestions to the problems we face. Who knows, your big break might be the idea the ad world needs.
Have a read here .