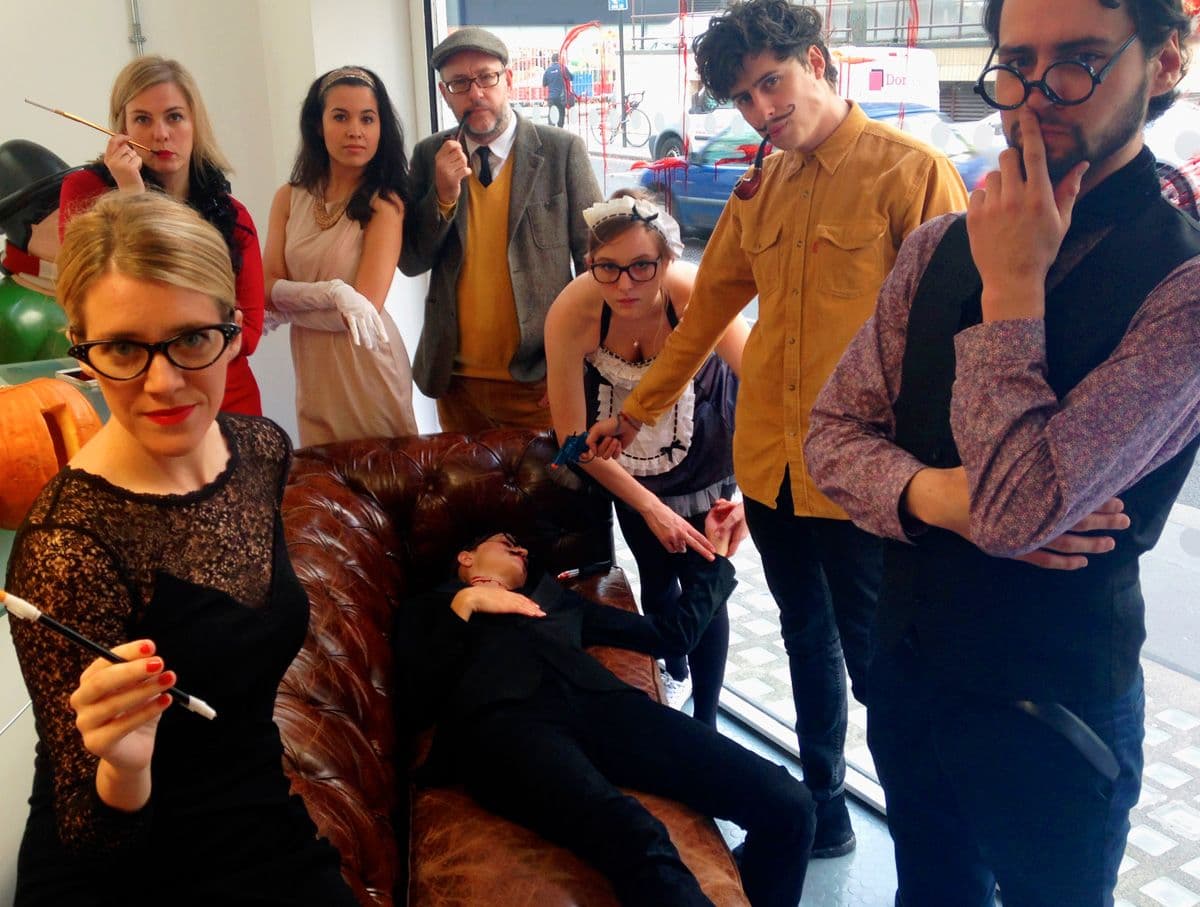 Happy Halloween
31 October 2014
What a happy Halloween it was.
Dan and Hannah's carving artistry was put to good use on six of the best pumpkins we could find in Fitzrovia.
Our bloodstained murder mystery window (complete with victim sprawled over sofa) attracted even more bemused glances than usual.
And our Cluedo-themed antics went down a storm. John Hannah even popped in off the street to try his hand at murdering Steph with a banana to the ear.
So just an average day at the office then.