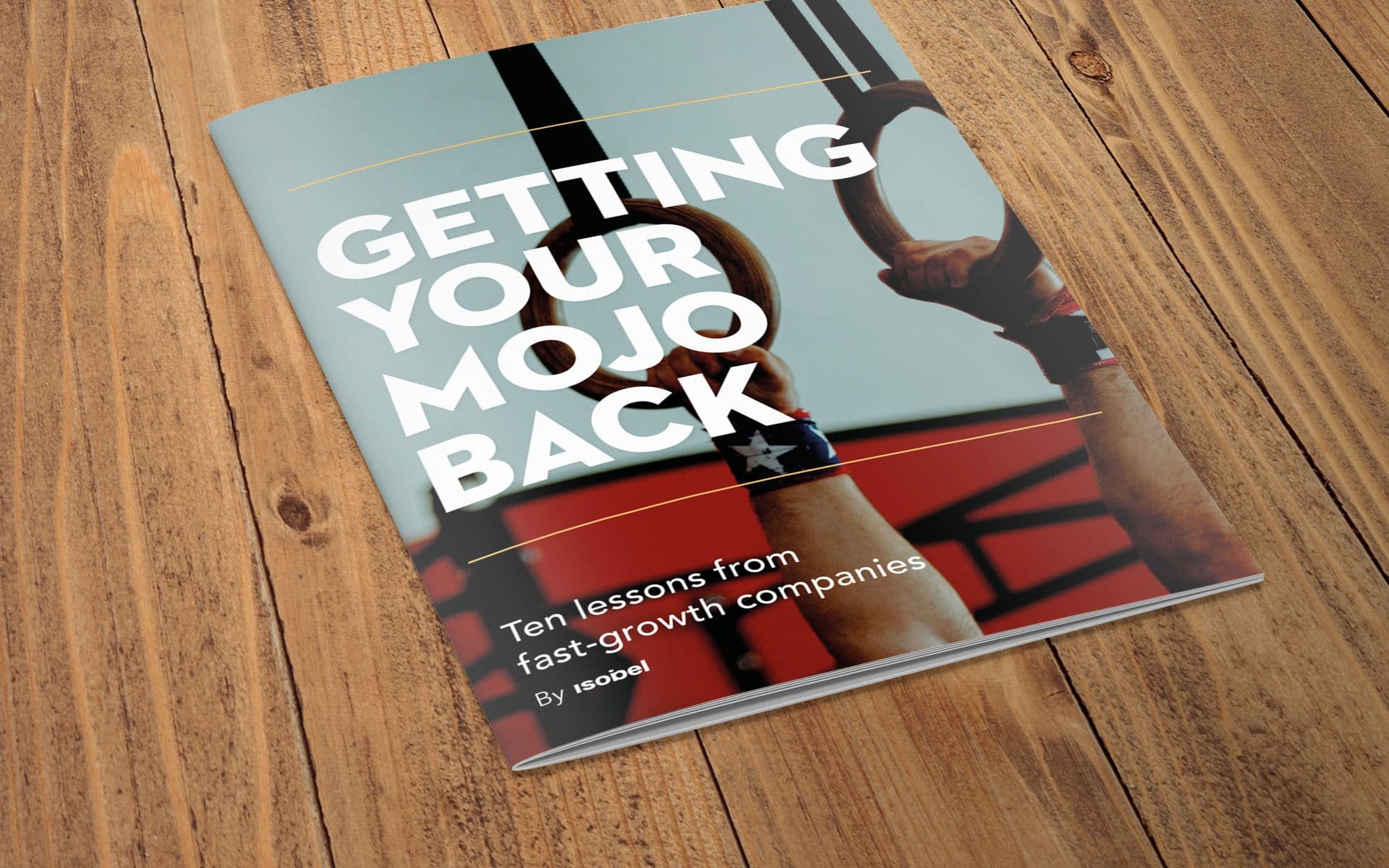 GETTING YOUR MOJO BACK
25 March 2018
Read the report here and enter the password: isobelmojoreport
The brainy bunch of the agency have been busy putting together some research on that little thing we call: Mojo.
Ever noticed how brands can start to fizzle out? Lose momentum? Drop the ball?
When is it exactly that we stop thinking about how we'll getthere, and begin worrying about how to stay put?
Want to know how to get your brand's Mojo back?
Our report draws on research with 250 marketers and 12 fast-growth companies and distills it into ten lessons for Getting Your Mojo Back.
Read what's been said about it in Creative Brief , Fab News  and Marcommnews .