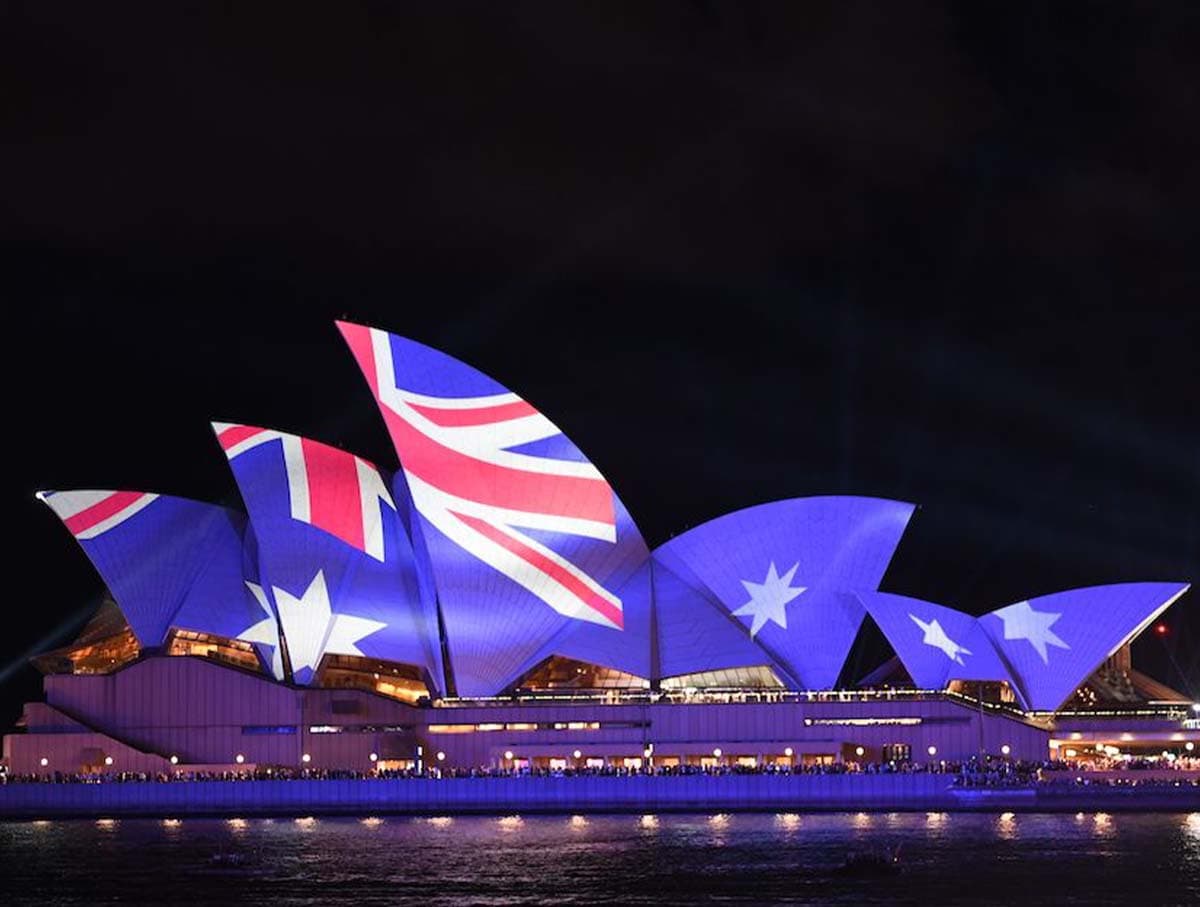 G'DAY AUSTRALIA
14 March 2022
WELCOME BACK
As Australia finally opens its doors to let the world in (and Australians out), we got to thinking:  What have some of the iconic Australian brands been up to during COVID, will we see more of them thanks to the new UK/Australia Trade Agreement, and what do we think of their advertising?
Tim Tams: The Boris Johnson Effect
It's not everyday that a world leader promotes a brand. But Boris Johnson did just that while announcing the trade agreement negotiations in June 2020."How long can the British people be deprived of the opportunity to have Arnott's Tim Tams at a reasonable price?"he asked, holding up a family size pack of the product for the world to see.
Arnott's wasted no time in responding. In fact, it rolled out a social media and PR campaign in less than 19 hours, launching the tongue-in-cheek 'Tim Tam British Collection', a range of concept flavours includingBangers & Mash, Fish & Chips, Scotch Egg, and Scones & Cream.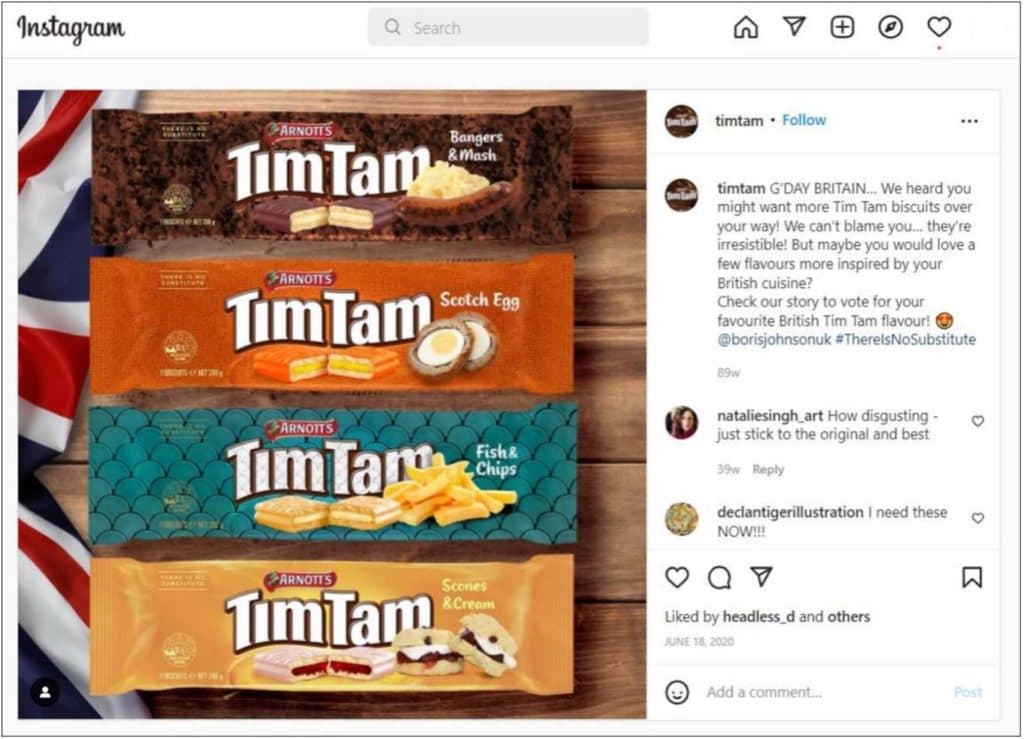 The campaign resulted in over 3m social impressions, around £1m in earned media (free publicity) in Australia and the UK, and thousands of social comments and calls to "make Scones & Cream real."
It takes a rare combination of guts and unshakeable trust in your comms team and agency to execute such an effective rapid-response campaign, so hats off to everyone involved.
We expect to see Scones & Cream Tim Tams, elbowing their way in front of the Penguins on our supermarket shelves before the year's out.
Australian Lamb: A National Treasure
According to HM Revenue and Customs, Australian lamb imports are estimated to rise by a sizzling 900% over the next ten years under the new trade agreement.
This will come as no surprise to any meat-loving Australian who has feasted on the annual Aussie lamb advertising campaign since 1999.
Released to coincide with Australia Day (January 26th) the star of the multi-media campaign each year is the TV commercial. It's as eagerly anticipated, shared, and talked about as the Super Bowl ads, and the 2022 offering is perhaps the best yet.
Entitled 'The Lost Country of the Pacific', the 3-minute spot is peppered with a string of political and pop cultural references that are so fast and furious, even the Aussies had to watch it several times to appreciate them all. It gets directly to the heart of Australia's mood and spirit after two long years of separation, and it does so with lashings of larrikin humour.
Why can't meat be funny? And for a commercial about food, it does an amazing job of selling inbound tourism.
It was a theme that was followed through in a series of international billboards with an invitation to visit Australia for a lamb barbeque. In London the message took a not-so-subtle dig at the recent cricket results: 'Hi England, cooking lamb over some ashes if you're keen?'
Too soon, perhaps?
Maybe the Aussies are funnier when they laugh at themselves.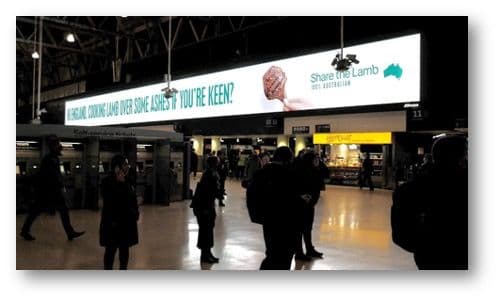 Carlton Draught: Rewriting the Rules
Beer advertising has a long history of entertainment and memorability in many countries, especially in the UK and in Australia.
CUB's Carlton Draught 'Big Ad ' in 2005 is one of Australia's stand out ads of all time, winning 30 awards globally, going viral and being widely covered in the media.
In 2018, CUB launched their first non-alcoholic offering, Carlton Zero. Within 12 months the brand was dominating the non-alcoholic beer market, driving up sales in its category fourteen-fold.
In 2019, CUB won a national innovation award for "producing a non-alcoholic beer that actually tastes like beer."
Then COVID struck, and three things happened in rapid succession:  On-tap beer sales in Australia plunged 30% with the closure of pubs and live venues. Overall alcohol consumption at home increased by around 15%. The sale of non-alcoholic beer increased more than five-fold as more people became concerned about their alcohol intake.
Jumping on this trend, CUB invited Aussies to 'rewrite the rules' with its new campaign for Carlton Zero in December 2020, encouraging them to break all the rules associated with drinking full-strength beer, like don't go swimming or get behind the wheel of a flaming dragster.
The commercial was supported by radio, outdoor and in-store.


Funny, timely and effective, CUB's marketing kept Carlton Zero at the forefront of the rapidly growing non-alcoholic beer sector in Australia through 2021, with no signs of slowing today. At the same time, CUB continues to dominate the overall Australian beer market in every sector with 53% market share.
Sadly, for lovers of great advertising in the UK, Carlton won't be on our supermarket shelves anytime soon.
But for any visiting Australians, we'd love to buy you a real English beer.
Welcome back, mate.