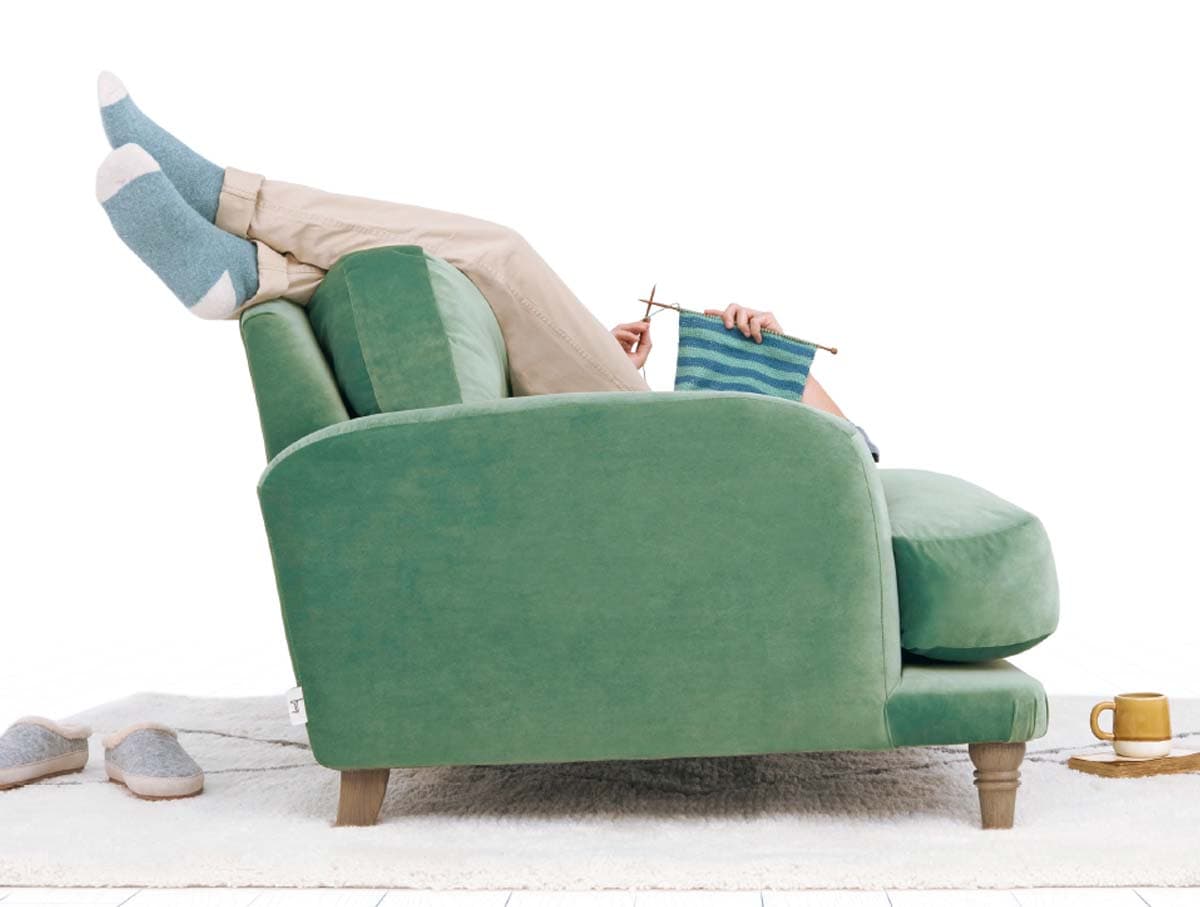 Furniture goes digital
13 September 2022
Originally published by Big Furniture Group
Loafing around with digital expert isobel
Jamie Williams, Managing Partner at isobel, shares an insight into their creative agency and how furniture businesses like Loaf can leap into the digital world.
When furniture retailer Loaf met creative agency isobel a spark had ignited into a special relationship. For Loaf, it was its next step in ramping up its digital strategy, while for isobel, it was a first taste at working within the furniture space.
The result, 'loaf like you mean it', has been hit, one that has already seen the TV ad campaign shortlisted for a major 'best TV ad' award by Thinkbox, the UK body that markets commercial TV.
So, what exactly is 'loaf like you mean it' and how did isobel achieve it? Not long after the campaign went live, we spoke to Jamie Williams, Managing Partner at isobel, who shared a glimpse of the strategy behind the screen.
"As an agency, we've never actually focused on one category. In fact, we've worked with clients across almost every category. And actually, what we always do, is produce work that is different to the rest of a client's category. We call it 'one foot in and one foot out'. Marketing and advertising is all about standing out from the crowd and getting noticed, so the worst thing you can do is to produce campaigns that look and feel like the rest your competition. So, for Loaf, we didn't want to produce 'furniture advertising'. We wanted to produce a campaign about what it really means to Loaf, using real human emotions and insight, whilst also showcasing Loaf's wonderful sofas and products."
The campaign, which was secured by isobel following a competitive pitch earlier in the year, includes a series of TV ads, featuring a 'loaf off' between two competitive loafers, accompanied by sporting style commentators, bringing the loafing lack of action to life. Two further TV ads feature solo loafing heats.
The campaign, which went live in mid-August across TV, cinema, VOD, OOH, digital and social media, also includes a range of static and digital OOH and press ads, showing people in their ultimate loafing positionings, celebrating the joy, and the art, of loafing.
When businesses are considering a digital strategy, Jamie highlights a number of key metrics that are paramount to achieve desired results. He said: "The key thing is for your digital strategy to sit within a wider brand strategy, and for all of your marketing efforts to work as one. Digital channels often help a brand be more targeted and more direct, which is brilliant for driving acquisitions. Especially when combined with a bigger broadcast strategy that drives wider brand awareness and consideration. It's about using each channel in the best way possible."
For Loaf, their goal was to celebrate the slower style of living and bring its brand message to whole new level, with Charlie Marshall, Founder and CEO of Loaf, added: "We're really excited by this new campaign. We're all about embracing the slower side of life."
The work was produced by isobel Productions, in partnership with CRXSS. The TV ad was directed by isobel's Rob Fletcher and Ben Stump, and the photographer was Kelvin Murray, while media was planned and bought by Goodstuff.
It's been a 'busy and unpredictable' start to the year for isobel, but with its first furniture win under its belt, the campaign success could potentially open more opportunities to flex its digital muscles in the furnishing sector.
"As an independent agency of our size, we are pretty good at adapting quickly and we've been really busy so far this year, especially in the production side of what we do. A lot of clients have been on pause over the last few years, in planning mode, and are now wanting to produce new work," Jamie said.
"There is obviously a big shift from e-commerce to social-commerce, that is certainly affecting categories like furniture. The items that we are now prepared to purchase, directly from Instagram, is extortionary. And on social media, there is a definite tiktokization of content, where everything seems to be more user-generated and trend led now, regardless of the platform.
"The power of influencers continues to grow, and almost every brand is incorporating this into their marketing mix now. But more than ever, I think the brands that are standing out are those that can connect with consumers on an emotional level, harnessing a proper human insight. And this has always been the case."