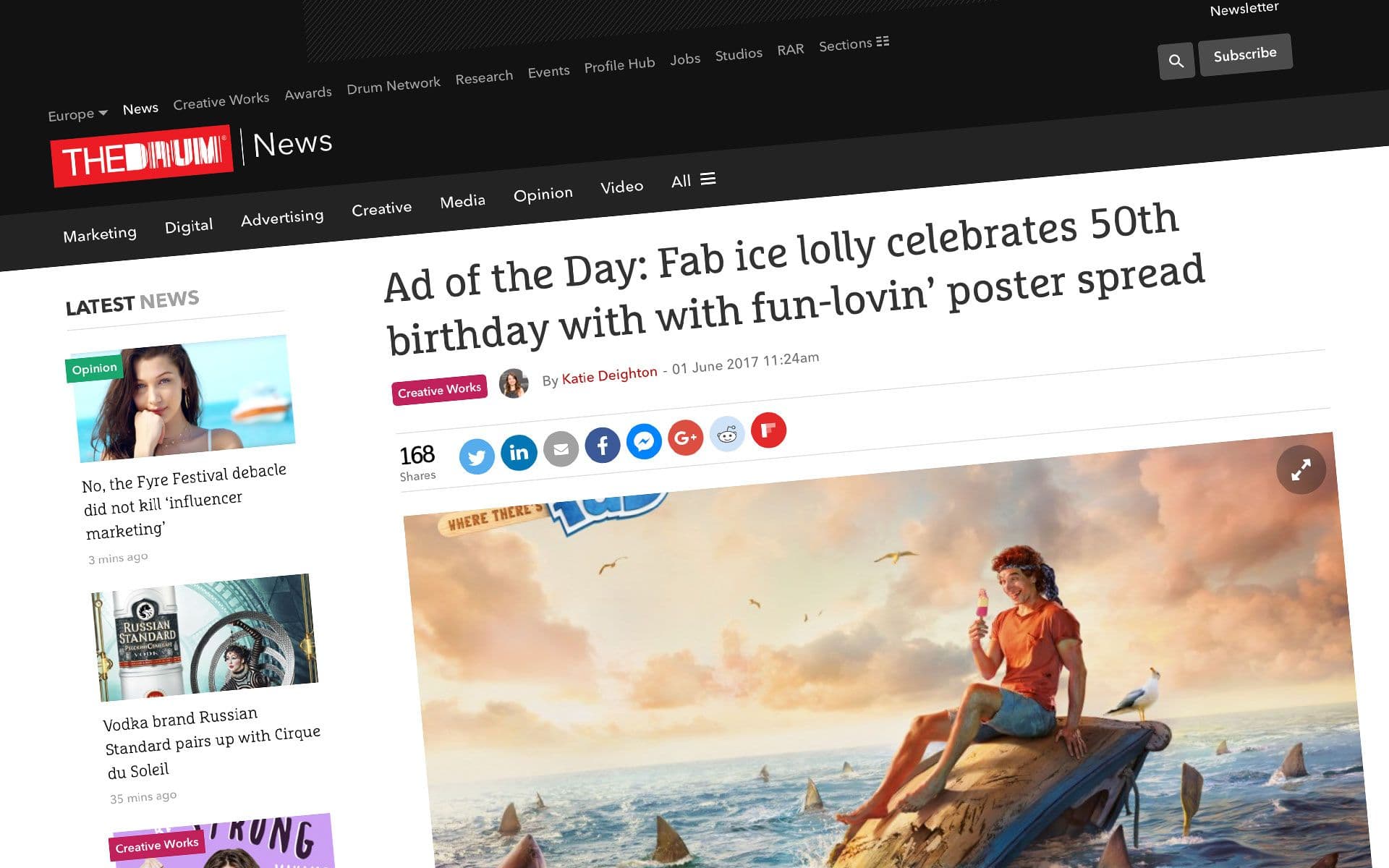 FAB ADS
4 June 2017
Look out! Our new campaign for Fab is up and running.
You'll see the fun, life threatening executions all over the place in print, on digital and on social as well.
Not seen them yet? Here you go.
And this is what's been said so far: Drum , Campaign , Ads of Brands .