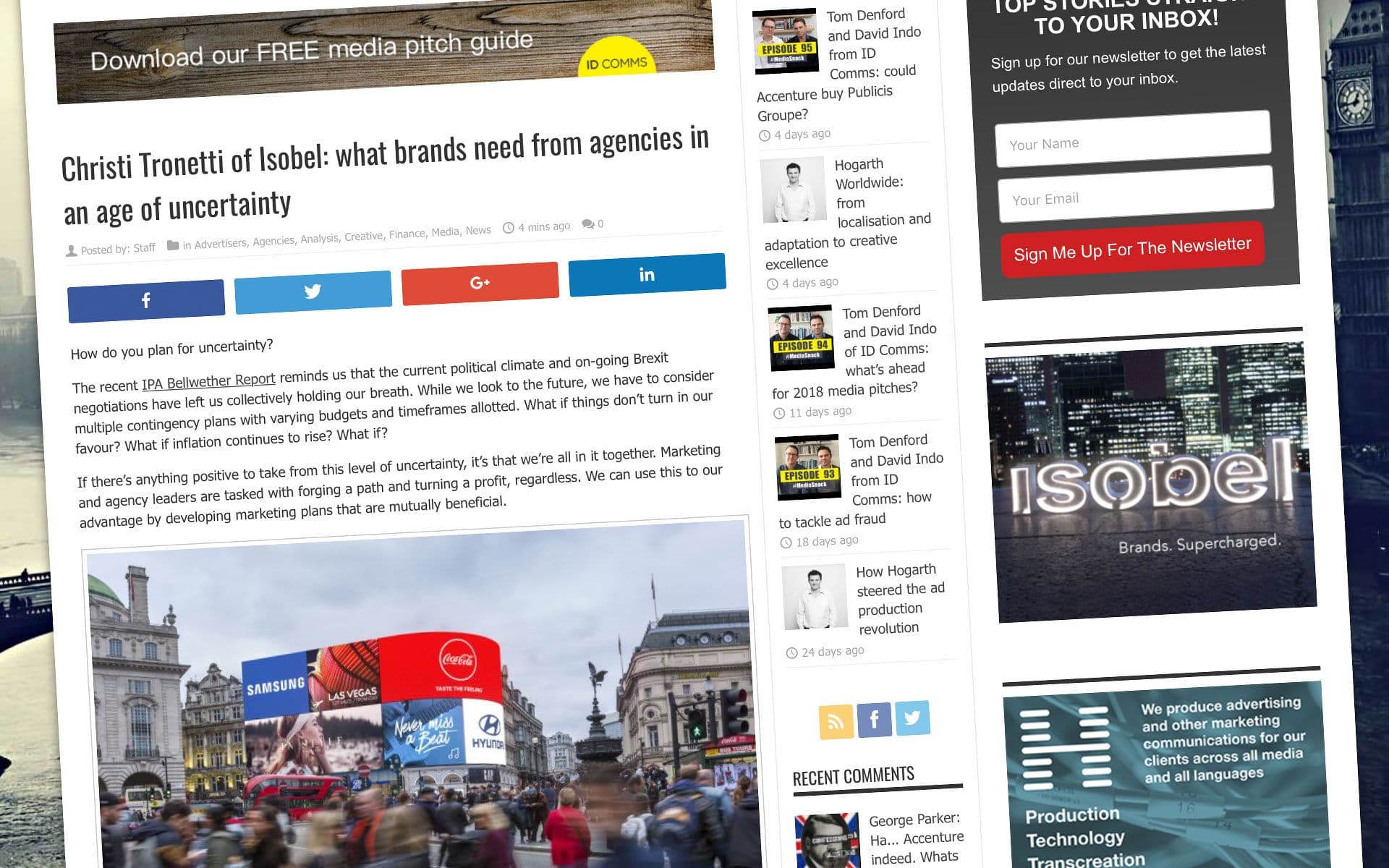 CHRISTI SAYS
22 October 2017
The IPA Bellwether Report has come out and industry folk everywhere are getting stuck into it to make sense of what's going on and how the economy is holding up against you-know-what. As you'd expect it suggests things are looking a bit shaky in the short term.
But don't be alarmed. Instead, read Christi's encouraging reaction piece in More About Advertising.
It offers advertisers advice in the uncertain landscape of Brexit – talking about future-proofing ourselves by future-proofing brands.
Which is a lovely thought.