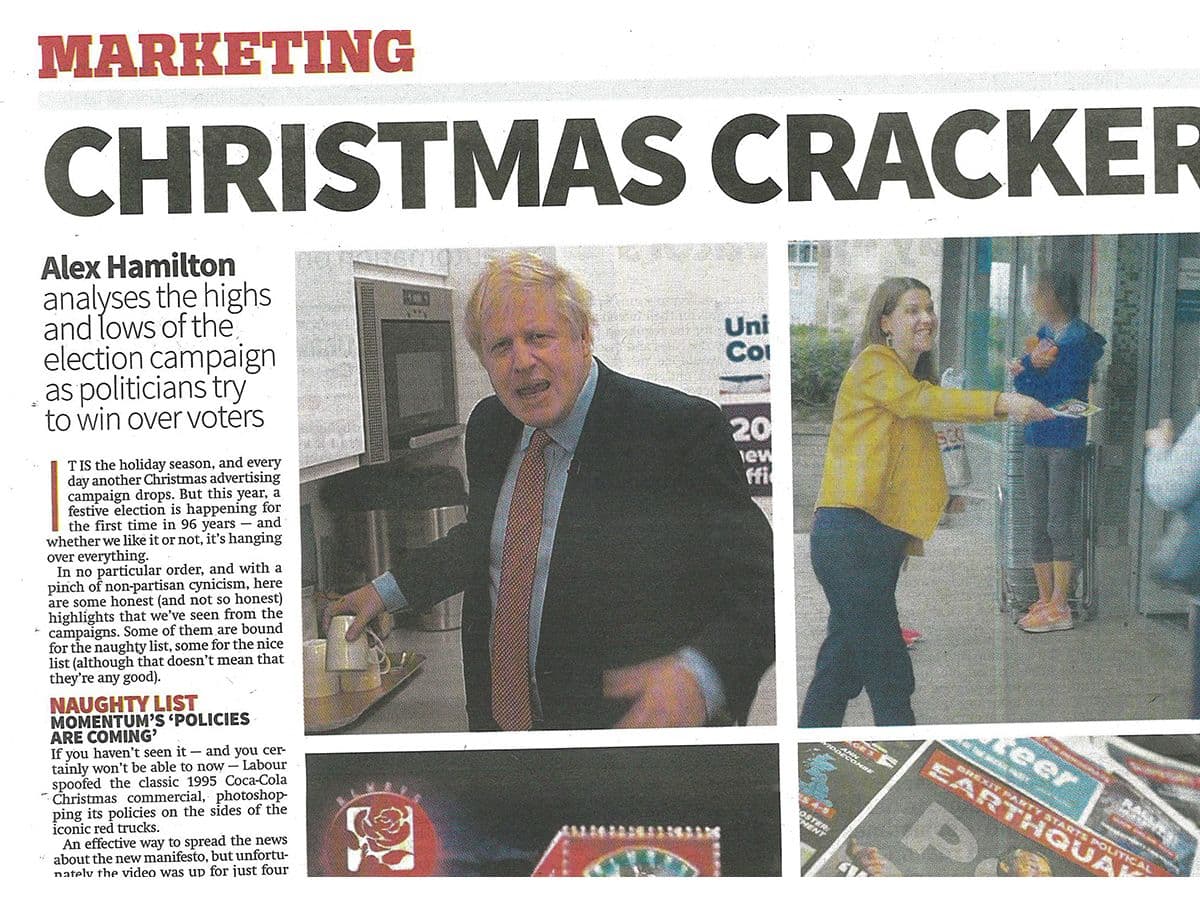 Alex talks politics in City A.M
11 December 2019
Alex has a feature in City A.M this week talking politics.
It's a look at the highs and lows of each election campaign, and, because it's Christmas they've been judged on whether they've been naughty or nice.
*Spoiler* There's lot of naughty.
If you didn't pick up a copy, you can read the whole article here .